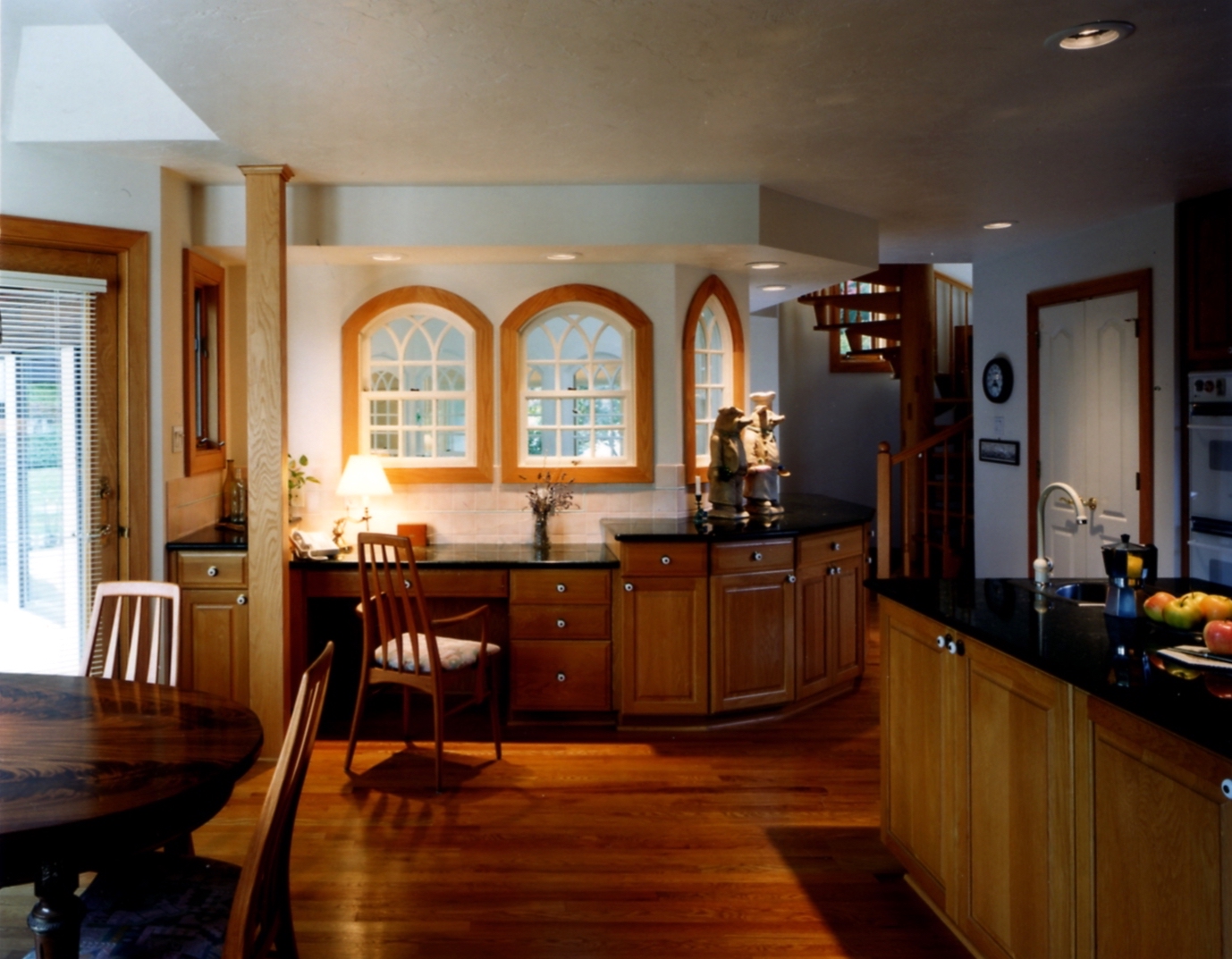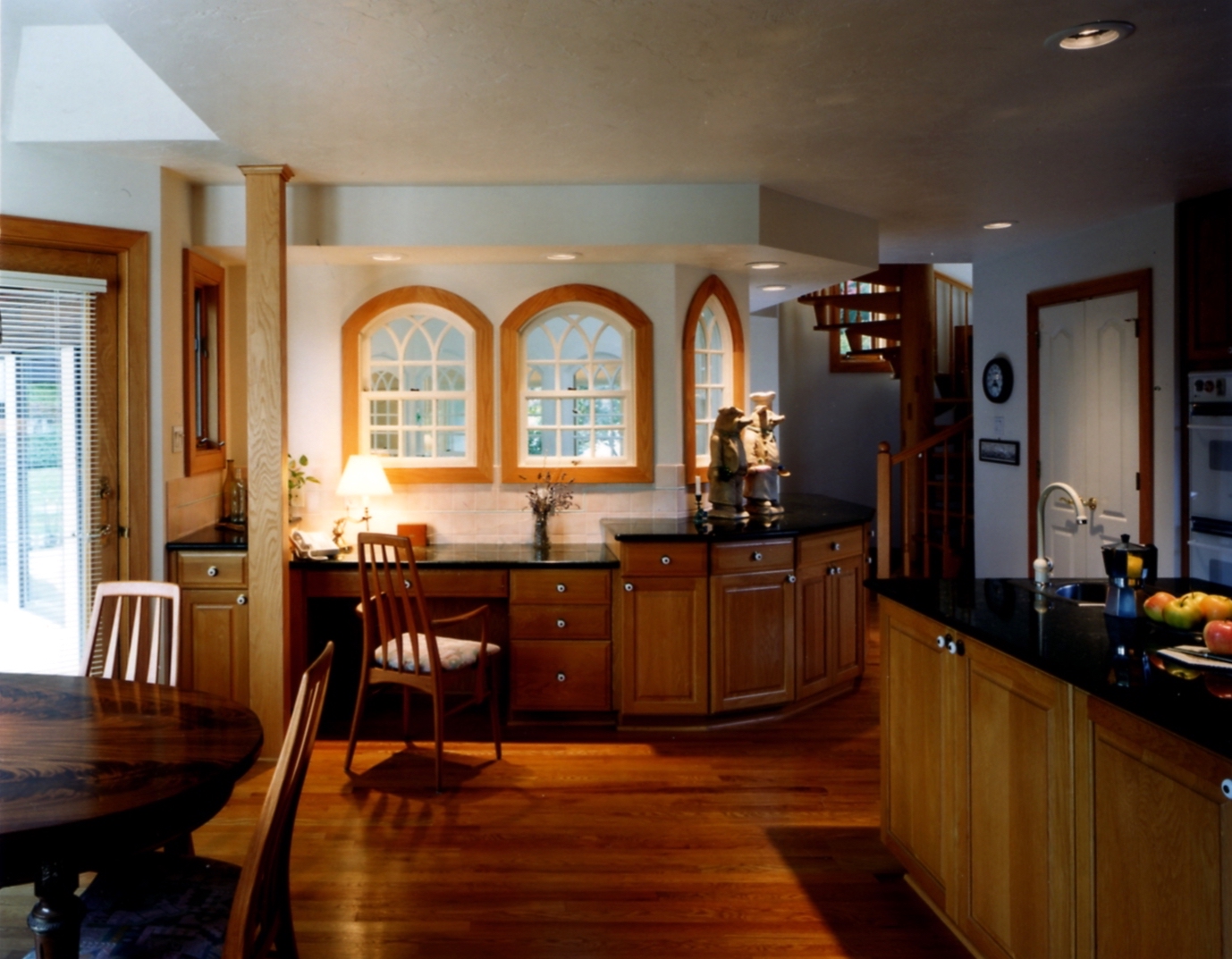 Blancahrd
Chester County, PA
8,000 SF
Located in rolling Chester County, Pennsylvania, this commodious house affords lovely views of the surrounding countryside. Room to accommodate visiting family and friends, separate space for grandchildren, and an indoor pool area informed the project's design, siting and construction. Respect for the setting as well as ecological concerns were additional important considerations. To accomplish these requirements, the architect and builder were chosen for their respective expertise and experience in designing and constructing healthy, energy efficient, yet aesthetically pleasing homes.
In approaching the home, large expanses of the structure are viewed before the drive turns into the courtyard to adjacent garages and the main entry. Just inside the front hall, a stone tower houses a secret stair to a small office above, providing quick access from the kitchen to the master suite. To the left of the front door is the main stairway as well as the cathedral ceiling library with exposed trusses. Opposite the front entry, the living room vaults to a full two and a half stories overlooking the expansive landscape beyond. Also, on the rear of the home, taking advantage of the views, is the kitchen and sunroom. Stairs in this area provide easy access to the ground level. A formal dining room and a guest suite complete the home's main level.
The master suite and additional guest rooms are located upstairs on either side of the gallery overlooking the living room. The ground level accommodates sleeping for grandchildren, a recreational room and a game room. The pool area continues off from this area.
The orientation of the house captures views and winter sun, while shading the hot summer rays. Finished in stone, stucco, and wood, the insulated wall panels create an air-tight structure that introduces fresh air through a heat exchanger.
Despite the home's size it exudes an intimacy; yet at the same time the home is open and spacious. Each area is quickly accessible to others around the core of the living room and front hall. The three levels afford this sense of visual space yet proximity that one-level sprawling structures seldom elicit or achieve.
McQuate, Bridget. "Swiss Chalet tumbles down a Chester County hill." Home & Design Sep. 2004 : 27-29