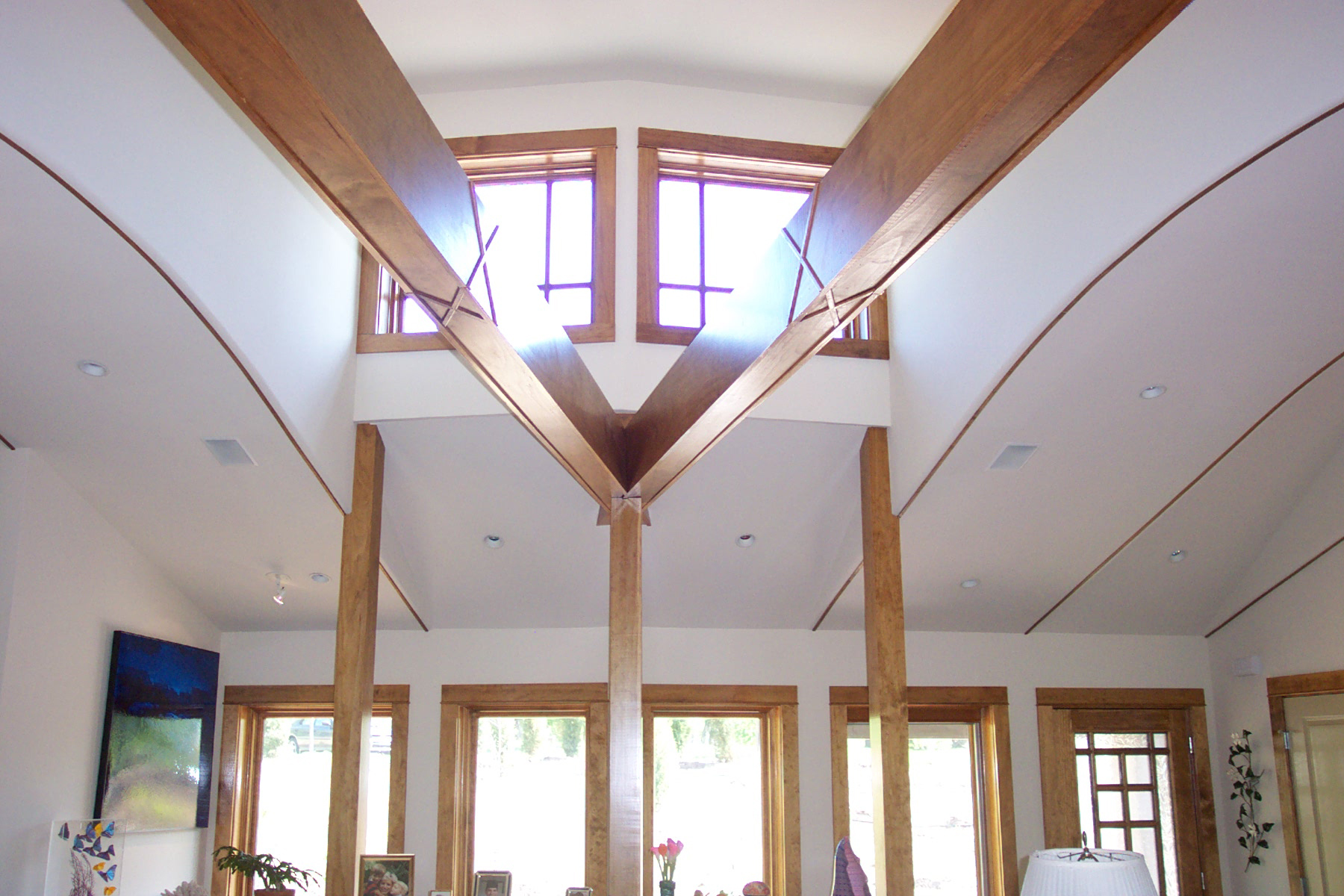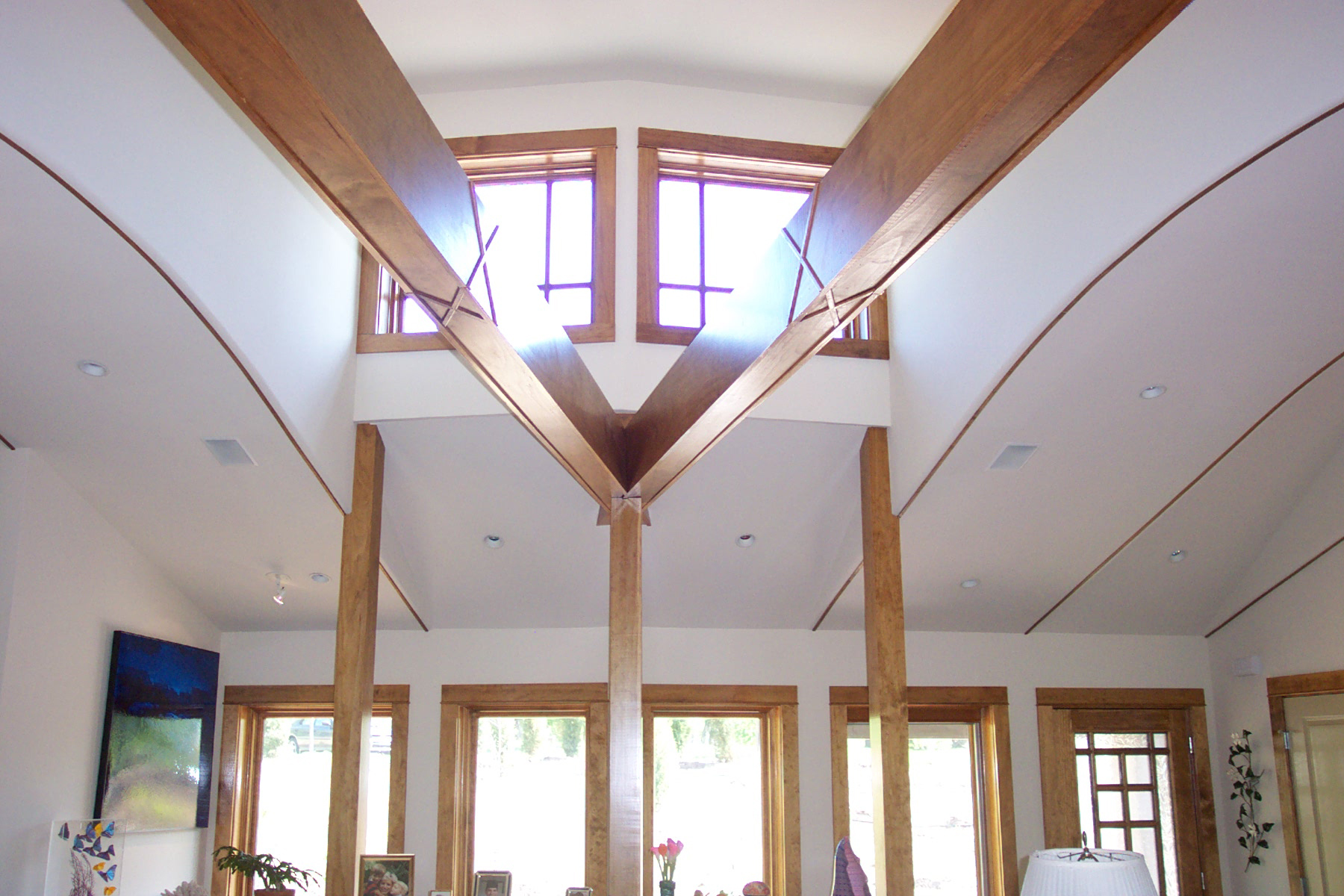 Binder
Lafayette Hills, PA
3,500 SF
This home for a native plant specialist is spacious and open, with a strong sense of connection to its surrounding habitats. Decks and large windows open to views of the landscape, and the screened porch off the main floor extends the living space into the woods beyond. A stone base anchors the house to the ground in the front, while wood posts supporting the porch mimic the surrounding trees in the back.
Scissor trusses allow for a twenty-four foot clear span on the main floor, which accommodates a living room, dining alcove, kitchen and utility areas. A celestory dormer window funnels light past arches formed by these trusses.
This home features many of the energy efficient components typical of our projects including rigid insulated panel wall construction, precast insulated basement walls, and a fresh air mechanical heat recovery system.